For one more day the Legend was on the side of the residents of Mandra.
Our team's crews put into practice the wish of Olympiacos' leader, Mr. Evangelos Marinakis, who had asked for the support and assistance in the affected area to continue for as long as necessary and in all possible ways.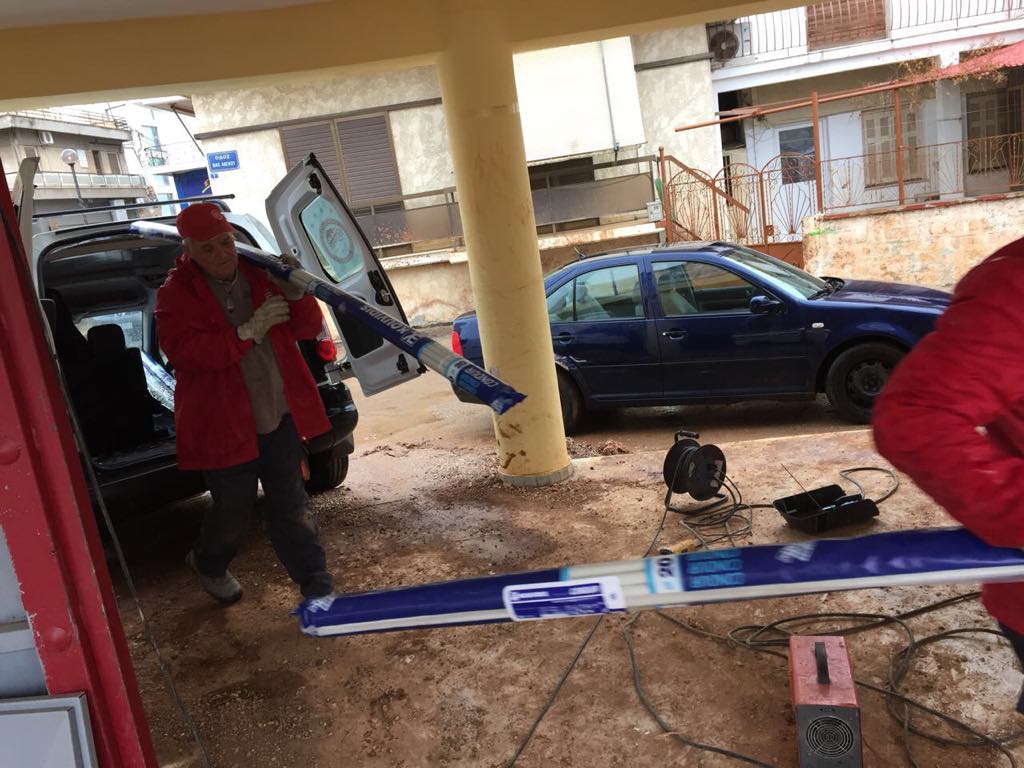 Therefore, today Thursday, despite the bad weather and the heavy rainfall, the "red-and-white" crews transported materials for the roller door and the electrical installation of the Municipal Cinema.
At the same time, our trucks and earth-moving machines cleaned streets and sidewalks from the tons of mud that had covered them after the deadly floods, so that the residents of this Western Attica municipality are able to circulate safely and easily again.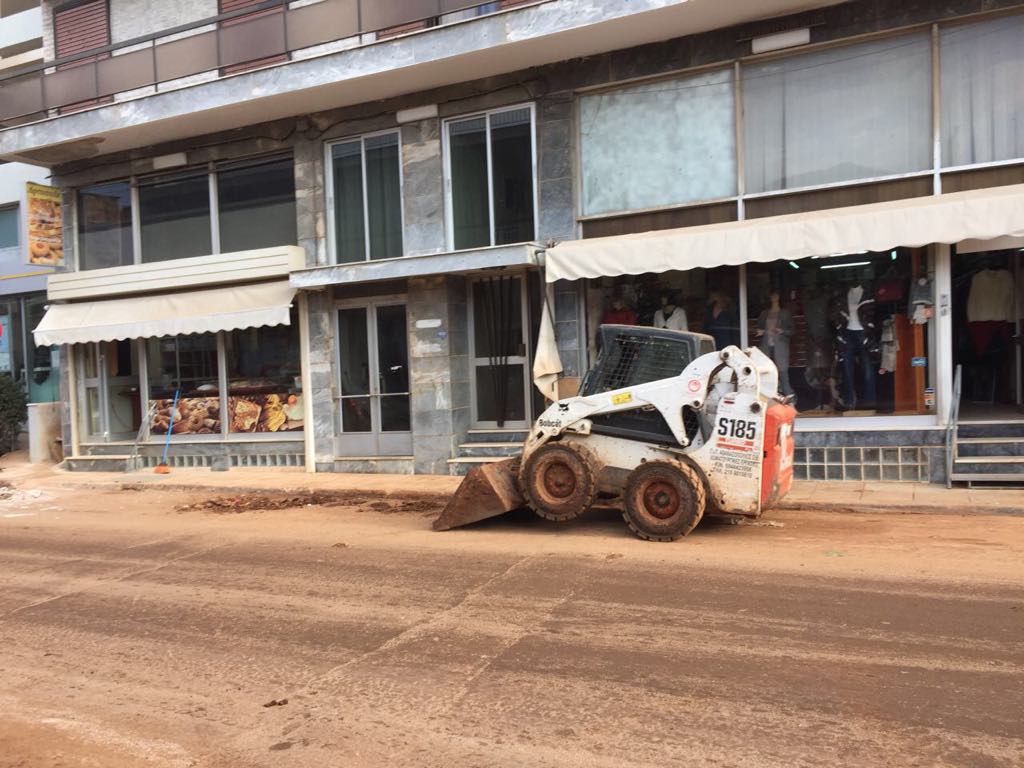 The efforts were coordinated by the President and CEO of Karaiskakis SA, Mr. Vassilis Vassiliadis, together with members of Olympiacos FC, Karaiskakis and Rentis Training Center. They were escorted, of course, by the Vice Mayor of the Municipality of Mandra-Idyllia, Mr. Periklis Rokas.