Qarabağ is welcomed by Olympiacos on Thursday (06/10, 22.00, Cosmote TV, official TV partner of the "red-and-whites" FC), for the 3rd round of UEFA Europa League group stages.
In view of the Europa League match of the "red-and-whites", our team's coach, Míchel, and the football player, Mathieu Valbuena, spoke at the press conference.
Mathieu Valbuena:
Regarding the record of 700 official matches he is expected to complete if he competes against Qarabağ:
"Football is the most important thing in my career. I'm starting a new cycle with Míchel. When I complete the 700 games –whether tomorrow or whenever I play– I want us to win tomorrow. We're impatient, we want the game, it's very important to us. I am proud of the numbers; the most important thing is to win."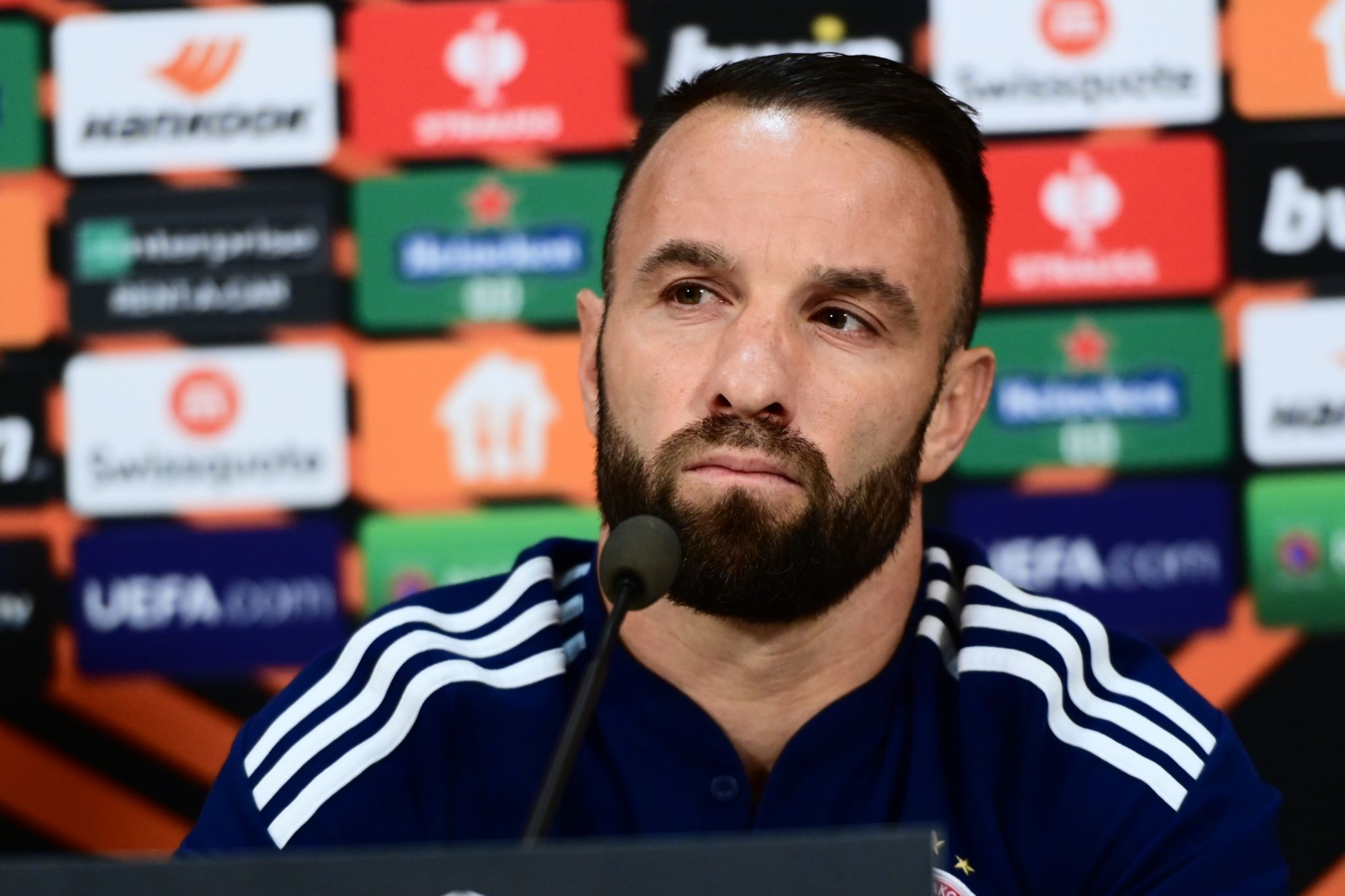 Is the transformation that Míchel has brought to Olympiacos capable of changing the image of the team as a whole?
"Our kick-off this year was not good. We have changed two coaches and our results both in Europe and Greece have been unfavourable. This is a new beginning with a very experienced coach who knows exactly what the club means. He has ideas he wants to convey to us, but it's up to us. Us players need to show that we can play better for the history of this club. Let's change our image in Europe as we did in Míchel's first game in the championship."
Concerning the psychology of the team:
"It was a given that we had to change our psychology following the defeat by Aris. We played well with Atromitos, but there's a lot of room for improvement. We have to prove that we can make it in Europe as well, with a fresh start. Let's continue this good start with the new coach. Unfortunately, Gate 7 will not be open, but the stadium will be full and we must do everything to remain active in Europe and change the situation."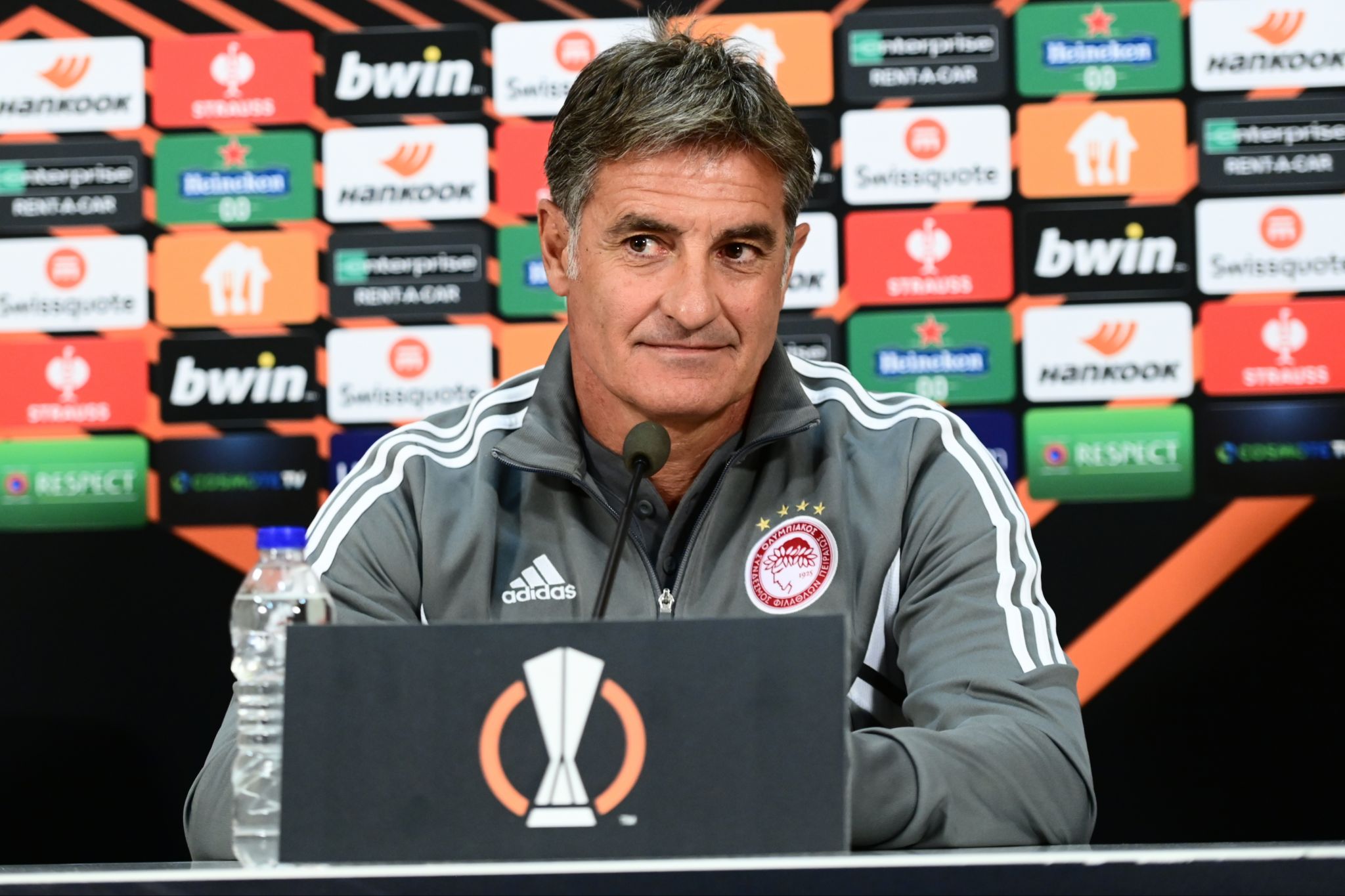 Míchel:
Whether Olympiacos can reach victory and what it will mean for the team's course in Europe:
"We're willing to and able to win. There is no other mindset. We're prestigious in Europe and my philosophy is to always play to win. The problems are not over just because we won the first game. The first step was taken but not everything was accomplished; we must continue our effort."
On the Ui-Jo Hwang's condition:
"All the players on the list are available. They are available to fight, they have overcome their injuries."
During your tenure we have seen Olympiacos achieve great victories with even bigger opponents than Qarabağ. What is the level of difficulty of the confrontation against Qarabağh? Also, following the game against Atromitos, Hwang said that, after the interruption of the National teams, he returned and saw a smiling team. What is your comment on this?
"It'll be like playing against Atlético, Juventus, Manchester United and all the great teams we've faced. We respect Qarabağ, they are a team with a good past in European matches; they have the same coach for many years. I am pleased with the statements made by Hwang or Mathieu, but as Valbuena said, footballers are the ones who must bring about the smiles. They have to show what they're capable of. There's no going back. In training and during matches, we have a great roster; there must be competition."
How can the climate of negative results in Europe change?
"It is indeed negative, but we don't dwell on it. I once again felt a positive attitude and will to try here. I changed the things I wanted to. We can't change the past; we can try for the future."
About whether Valbuena has ended up in the first line-up and whether he'll play against Qarabağ to complete the 700 matches in his career:
"I have decided on the first line-up and, yes, Mathieu could celebrate his 700 games. I let the players know that 16 players are playing. Mathieu was a substitute in the previous game and he was amazing."